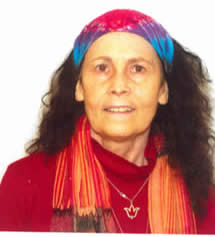 "Gail Gibbons has taught more preschoolers and early readers about the world than any other children's writer-illustrator."
–Washington Post
Gail Gibbons has been described as having a face that holds wonder like a cup." It is out of this natural curiosity for how things work and how things are made that she has based a successful career as an author and illustrator of children's books. From life on a fishing island (Surrounded by Sea) to the history and makings of kites (Catch the Wind.'), she has taught children – and adults – about the inner workings of things and places in our environment.
As a child growing up in Chicago, Gail was always asking how does that work?" She created her first picture book at the age of four. It was four pages long and bound together with yarn. Recognizing Gail's artistic talents, her kindergarten teacher alerted Gail's parents to it, and Gail began taking art lessons. Soon thereafter she started writing her own stories. After high school graduation Gail attended the University of Illinois where she studied graphic design. Upon graduation she went to work for a small TV station doing graphic work and later moved to New York City where she worked on " Take a Giant Step" the children's show that was the forerunner to PBS' "The Electric Company." The children that participated in the show were the first to suggest that Gail should create children's books. And that is exactly what she did.
Gail Gibbons's books are particularly accurate because she goes right to the source when researching a topic. She has been on the seventeenth floor of a skyscraper in progress, has spoken with truck drivers about the workings of their rigs, has dismantled every clock in her home, and would have donned scuba diving gear to research a sunken ship had the sea waters not been too turbulent. Gail says "I had a lot of 'whys' when I was a child. I guess I still do."
Gail Gibbons and her husband divide their time between a landlocked house in Vermont and a house surrounded by sea off the coast of Maine.